Foundation Leveling Services in Missouri
At Raising Solutions, we value the importance of a sturdy foundation for your home or business. Our foundation leveling services guarantee your property is secure and safe. Our team of professionals is fully insured and OSHA-certified to ensure the highest safety standards. We also provide free estimates, either online or onsite, to eliminate any unexpected costs.
Before beginning any job, we'll review all the job details with you to ensure your confidence in our abilities. Look no further than Raising Solutions for all of your foundation leveling needs in Missouri.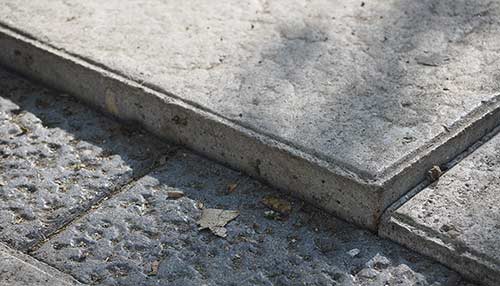 My Home is Uneven. What Should I Do?
If you have observed your home is not leveled properly, it is crucial you act promptly. Uneven homes may indicate issues with the foundation. Foundation issues pose a risk to the safety and stability of your home. It is important to prevent serious damage or even the possibility of your home becoming uninhabitable.
Fortunately, Raising Solutions provides specialized services in foundation repair and can assist you in restoring the stability of your home. Seeking the expertise of a foundation repair professional can give you the assurance that your home is in capable hands and will be effectively leveled. This will ensure the safety and comfort of your family for years to come.
Early Warning Signs of Foundation Settlement
Early signs of foundation settlement include:
Doors or windows that stick or do not close properly
Uneven floors or sagging areas
Separation or gaps around windows or doors
Gaps between walls and ceilings or floors
Cracks in exterior brick or masonry
Chimneys that tilt or lean
Bowing or leaning walls
Basement walls that are bulging or bowing inward
Gaps or spaces between the foundation and the rest of the structure
If you notice any of these signs, it's important to have your foundation inspected by a professional as soon as possible. Early detection and repair can help prevent further damage and save you money in the long run.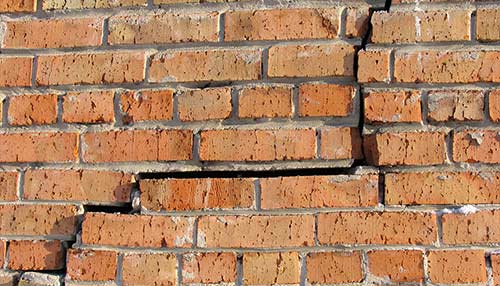 Our Foundation Leveling Process
At Raising Solutions, we take a comprehensive approach to repairing damaged foundations through our foundation leveling process.
Our process begins with a thorough inspection conducted by a professional foundation repair contractor. Once the extent of the damage has been assessed, we prepare the area around the foundation by clearing it for work. We then proceed with excavation to gain access to the foundation footings for pier installation. Strategically placed steel or helical piers provide the necessary support and stability to the foundation. To achieve a level position, hydraulic jacks lift the foundation and shims are inserted to prevent future settling keeping the foundation level. We conclude the process with clean-up as well as replacing and compacting any removed soil.
At Raising Solutions, we are proud to offer a reliable and effective foundation leveling process that ensures your home's stability and security.
Call Us Today To Fix Your Uneven Foundation
Having a strong and level foundation is crucial for any building. Any issues with your foundation can cause serious problems in the future. Raising Solutions offers expert foundation leveling services to fix cracked walls, uneven floors and doors that won't close properly. Our team of experienced professionals uses advanced laser leveling technology and the latest in hydraulic jacking systems to ensure your foundation is level and secure.
We understand repairing your foundation can be a significant investment which is why we offer competitive pricing and a commitment to delivering top-notch quality. You can trust us to take care of your uneven foundation for good. Don't hesitate to call us today for reliable foundation leveling services.
Ready to Get a Quote For Your Project?