Commercial Concrete Leveling & Void Filling in Missouri
People can turn a blind eye to some big red flags when it comes to concrete. It's normal for concrete to have a few cracks, right? This is a common sentiment. While it's true that concrete can crack if the weather didn't cooperate during the laying of the concrete or if the person doing it wasn't a pro, it takes a trained eye to know the difference between normal cracks and big trouble ahead. Our experienced professionals can help you spot the problems.
Often concrete issues are caused by the natural settling of the soil underneath its surface. Uneven concrete is not only unattractive but can also be harmful to pedestrians and vehicles. Not to mention, neglected, uneven concrete will only worsen over time, meaning more money to repair and more structural and safety issues to address. Concrete leveling can be an important part of commercial property maintenance. Rather than replace the concrete, business owners, property owners, and municipalities are better off repairing it.
Commercial Concrete Leveling for Every Area of Your Property
Raising Solution's commercial concrete leveling services are a specialized type of concrete repair. Unlike traditional concrete repair methods that only address cosmetic damage, our commercial concrete leveling process addresses both the aesthetic and functional aspects of concrete repair. By lifting and realigning sunken or uneven concrete slabs, Raising Solutions can restore your property to its original condition while extending its lifespan. In addition, we can improve the safety of your property by reducing trip hazards and preventing further damage to the concrete. As a result, commercial concrete leveling services from Raising Solutions is an excellent way to keep your property in top condition.
When to Repair Your Concrete
Commercial surfaces made of concrete are known for their durability. However, with time, they may develop cracks, unevenness, and settling due to wear and tear. It is important to keep an eye out for any early signs of damage to avoid extensive and expensive repairs later on.
If you notice any shifts in the level of your concrete surface or cracks starting to form, it is crucial to take action immediately. Ignoring these signs could lead to disastrous consequences in the long run. Regular maintenance of your commercial concrete not only ensures your customers' safety but also preserves your business's appearance.
Industrial Strength Concrete Repair for Commercial Applications
If you're looking for reliable industrial-strength concrete repair services for commercial applications in Missouri, look no further than Raising Solutions. We understand time is money in the world of business, so we provide affordable and efficient solutions.
Our team of experts can handle any uneven concrete in your parking lot, sidewalk, or factory floor with top-quality materials and advanced equipment. You can trust us to get the job done right the first time so you can focus on your business operations. For all your commercial concrete repair needs in Missouri, turn to Raising Solutions.
Missouri's Expert Concrete Contractors
As any homeowner knows, keeping your home in good repair is essential to maintaining its value. One of the most common issues that homeowners face is uneven concrete. Whether it's due to settling soils or poor installation, uneven concrete can be both unsightly and dangerous. That's where Raising Solutions comes in. We are Missouri's premier concrete leveling contractor, with years of experience helping homeowners raise and level their concrete surfaces.
As Missouri's leading concrete leveling contractor, we have the experience and expertise to quickly and efficiently level your concrete. We use the latest equipment and techniques to ensure that your job is done right, and we offer a variety of services to meet your specific needs. So if you're looking for a reliable, experienced contractor in Missouri to level your concrete, look no further than Raising Solutions.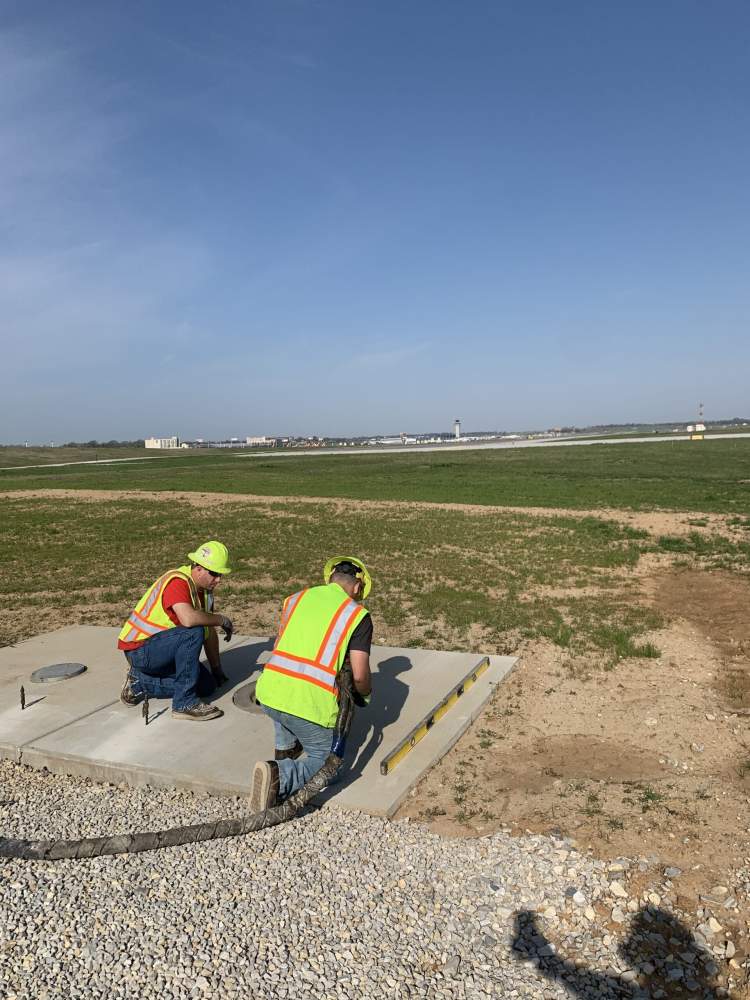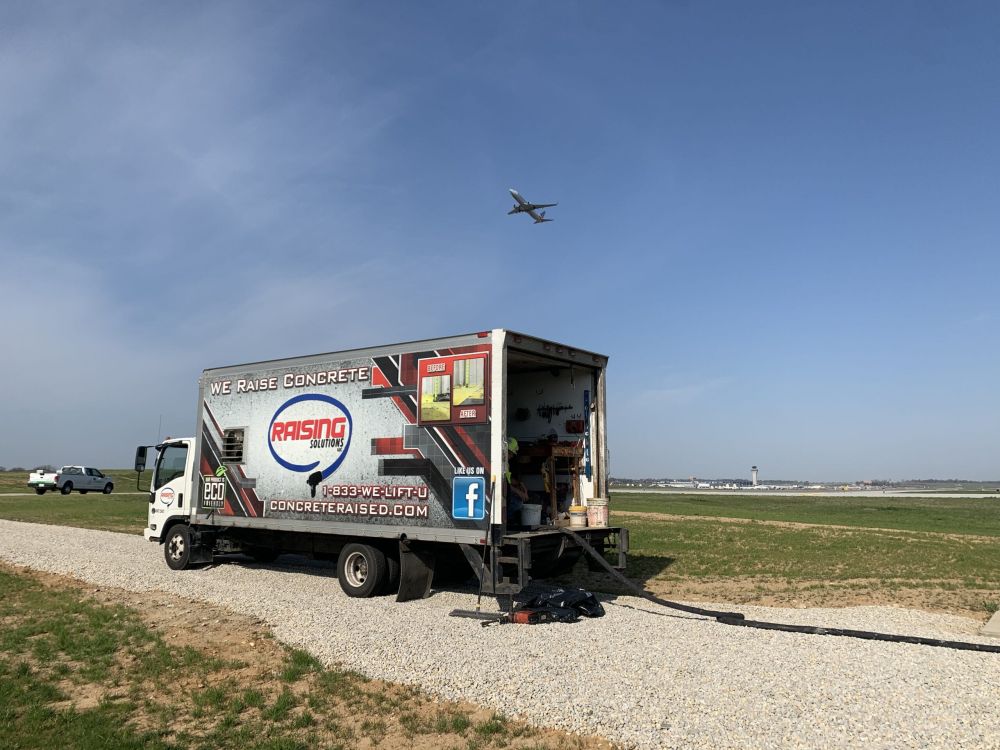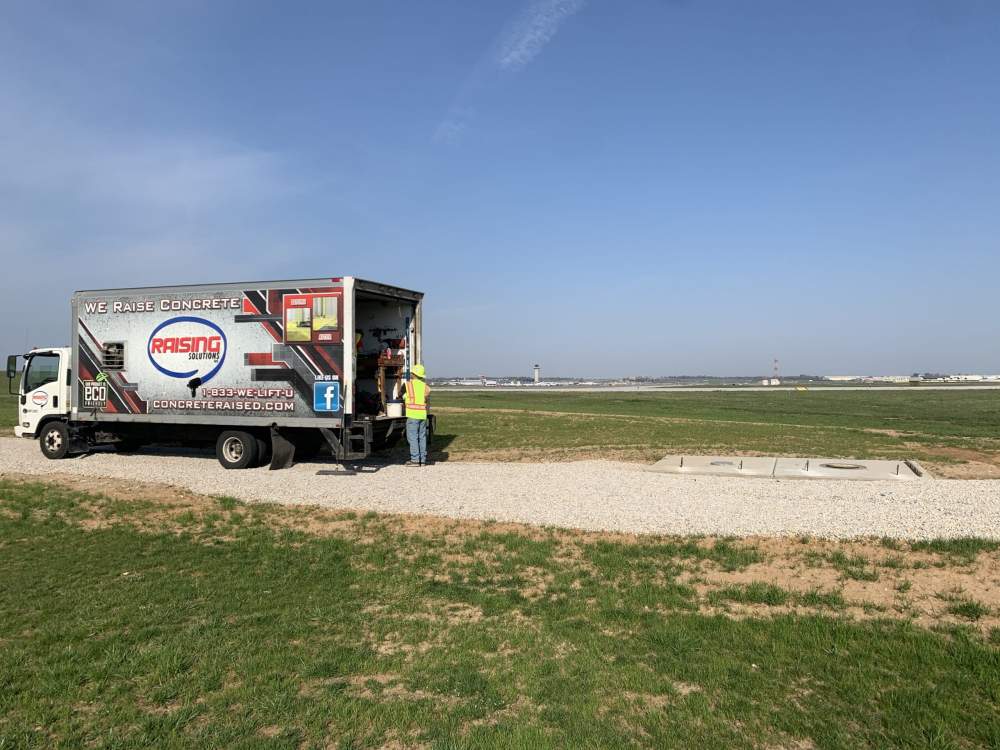 Ready to Get a Quote For Your Project?