Commercial Waterproofing Services in Missouri
Maintaining and prolonging the lifespan of any building requires proper commercial waterproofing. This crucial process involves protecting the structure from water penetration and moisture, which can lead to issues like mold, leaks, and other problems. Choosing a reputable and experienced company for your commercial waterproofing needs is essential as a property owner.
At Raising Solutions in Missouri, we take pride in providing exceptional customer service and industry-leading waterproofing solutions. Our team of experts has the knowledge and tools to handle waterproofing projects for both large commercial buildings and small retail stores. With our reliable and affordable services, you can safeguard your investment and prevent costly damage. Contact us today to discover why we're the trusted choice for commercial waterproofing in Missouri.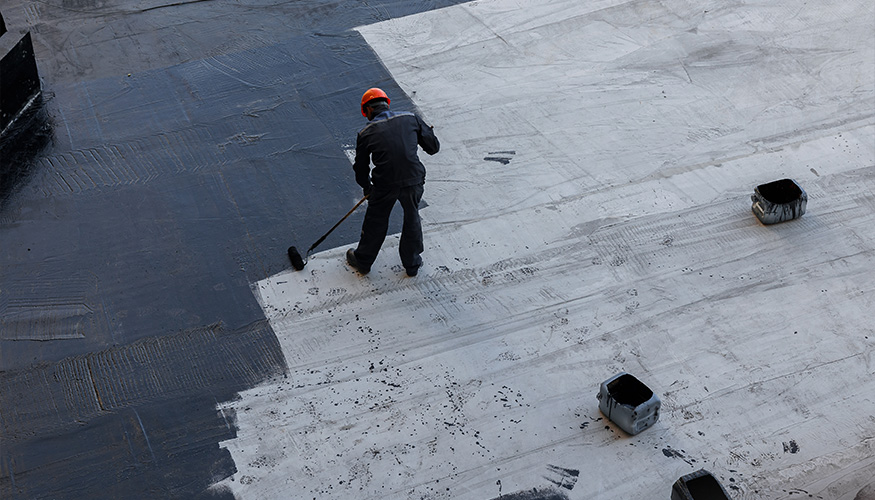 The Benefits of Using A Professional Commercial Waterproofing Contractor
Water damage can devastate a commercial building, resulting in structural issues and costly repairs. That's why waterproofing your building is a smart investment that can provide significant benefits. By improving the durability of your building, waterproofing can help protect it from water damage caused by heavy rain and floods.
Commercial waterproofing can also help prevent leaks, mold growth, and other issues that can negatively impact your employees' and customers' health and safety. In addition, waterproofing can increase the value of your property and help you save money on maintenance in the long term. So if you want to protect your commercial building and ensure its longevity, investing in waterproofing is wise.
How Water Gets Into Your Business
Water intrusion can cause major headaches for building owners and property managers. Unfortunately, this is a common problem that can arise from various sources.
One of the most common ways water enters commercial buildings is through roof leaks. These can occur due to damaged shingles, missing tiles, or poor maintenance. Another source is windows and doors that haven't been properly sealed or installed. It might only take a tiny gap to allow water to seep through. Plumbing leaks are another major culprit, occurring in the pipes running throughout the walls and ceiling. And lastly, humidity can also be a source of water intrusion since it can cause condensation on walls, ceilings, and floors.
Regardless of the source, it's essential to identify and address water intrusion issues as early as possible to prevent further damage to the building and its occupants.
Our Commercial Waterproofing Process
Maintaining commercial buildings' safety, reliability, and longevity requires protecting them from water damage. Raising Solutions offers a comprehensive and effective commercial waterproofing process that minimizes the risk of such damage. Our approach involves a step-by-step plan that thoroughly inspects the entire building to identify vulnerabilities and problem areas.
Based on the findings, our team of experts recommends and implements appropriate waterproofing techniques, including sealants, membranes, and flashing materials, to prevent water from penetrating the building. With our reliable commercial waterproofing process, you can rest assured that your building is protected from water damage.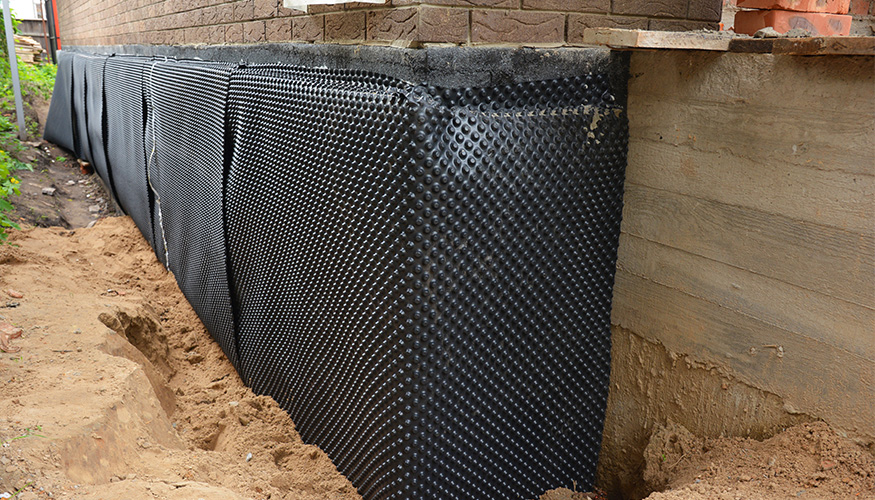 Exterior Waterproofing Solutions
Water damage to a building's exterior looks unsightly and can cause serious structural damage and lead to expensive repairs. Raising Solutions can provide reliable and effective exterior waterproofing solutions for your building.
Our waterproof coatings and sealants will protect your building from moisture penetration, preventing water damage and keeping it looking its best for years to come. Don't let water damage compromise the safety and integrity of your building. Contact Raising Solutions today for a waterproofing solution you can trust.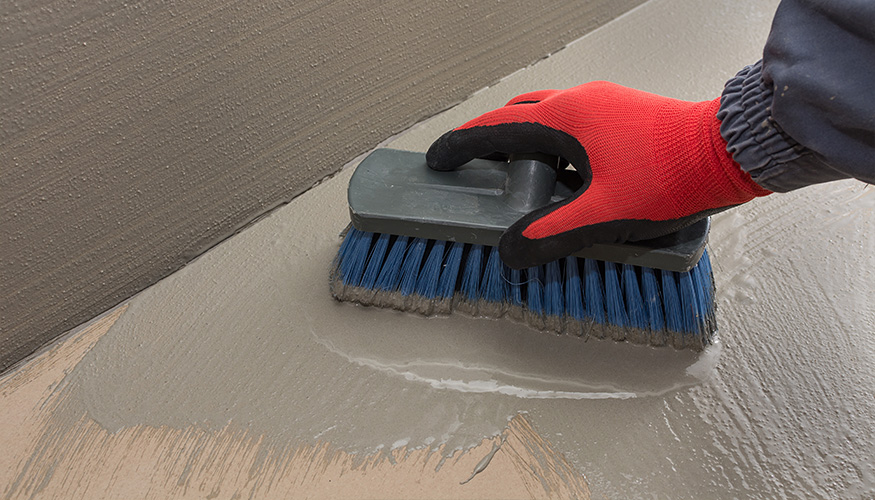 Interior Waterproofing Solutions
Water damage can be an expensive and stressful issue for any homeowner. The consequences of water infiltration can be far-reaching, from ruined furniture to mold growth. By addressing the root cause of water leakage in your home, we can help prevent costly water damage and keep your indoor air quality at its best.
Our team of experts employs various waterproofing methods to safeguard your property against water intrusion, including basement drainage systems and foundation wall crack repair. With Raising Solutions on your side, you can enjoy peace of mind knowing your home is protected and your family is safe.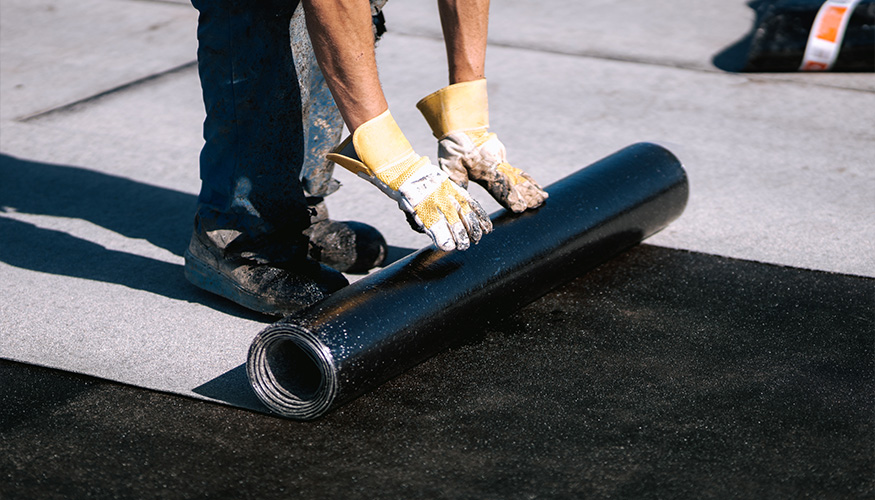 Commercial Foundation Waterproofing
As a commercial building owner, protecting your foundation is crucial. Water intrusion can cause many problems, from structural damage to mold growth. That's why Raising Solutions offers foundation waterproofing services to keep your property safe and dry.
Our team uses a combination of state-of-the-art technology and industry expertise to ensure that your foundation is fully protected from water damage. Whether you need preventative measures taken or extensive repairs, we have the knowledge and equipment to get the job done right. Trust Raising Solutions will keep your commercial building's foundation in top shape for years.
Contact Us Today For A Free Commercial Waterproofing Estimate
We understand how the prospect of water damage to your commercial property can be overwhelming for a business owner. However, Raising Solutions is here to help. Our company specializes in commercial waterproofing services, guaranteeing that your property is shielded against water damage and leaks. But what sets us apart from the competition?
Our expert team has extensive industry experience and is committed to delivering exceptional services to all our clients. We utilize only the finest materials and techniques to ensure your commercial property remains dry and secure. Plus, we provide a complimentary estimate to all prospective customers. Don't hesitate to contact us today, and let us safeguard your property!
Ready to Get a Quote For Your Project?