Concrete Leveling & Void Filling
You may be surprised to learn just how much of your home relies on concrete for support. Concrete is used in everything from your driveway, sidewalk, steps and garage, to your patio, basement and pool deck. Maybe you've noticed that huge crack in the garage floor or holes littering the driveway. However, you probably didn't notice the slight drooping in the patio that's now a veritable sinkhole. 
Damaged concrete isn't just an eyesore, it's also dangerous. Over time, your uneven concrete can grow from being an unsightly nuisance to a dangerous tripping hazard for you and your family. Plus, once concrete has been compromised, there's no telling when it might take a turn for the worse. Waiting for a disaster is never a good way to save money. Improve the safety of your home and property from the ground up. You count on concrete to do a lot to keep you safe, but are you doing your part?
What types of problems can concrete leveling and void filling fix?
The Raising Solutions Advantage
Cost Effective
Concrete raising can cost a fraction of the cost of other methods, frequently saving you over 50% of the cost of replacement! 
Fast
Fix your concrete with minimal down-time and disruption. In most cases, you'll be able to walk or even drive on your lifted concrete within 30 minutes! 
Non-Invasive
Ripping out and replacing your concrete can be a messy endeavor, whereas concrete raising requires nearly invisible dime-sized holes.
Long Lasting
The polyurethane foam used in our process is strong, resilient, insoluble, and highly resistant to long-term erosion.
Eco-Friendly
Polyurethane foam consists of 39-49% renewable and recycled materials. Plus, it will never leach dangerous chemicals or pollute groundwater.
At Raising Solutions, we use an innovative method that is commonly referred to as polyjacking (but may also be known as polyurethane concrete raising or leveling, poly leveling, or even poly foam). During this process, a small, dime-sized hole is drilled through the concrete slab and a tapered delivery port is installed into the hole. Raising the concrete with polyurethane foam is done with incremental injections. Within seconds, the polyurethane expands, compressing loose soils and raising your concrete, allowing us to monitor the process and preventing over-raising the slab. The polyurethane stabilizes the underlying soil and concrete, so it doesn't fracture or fail.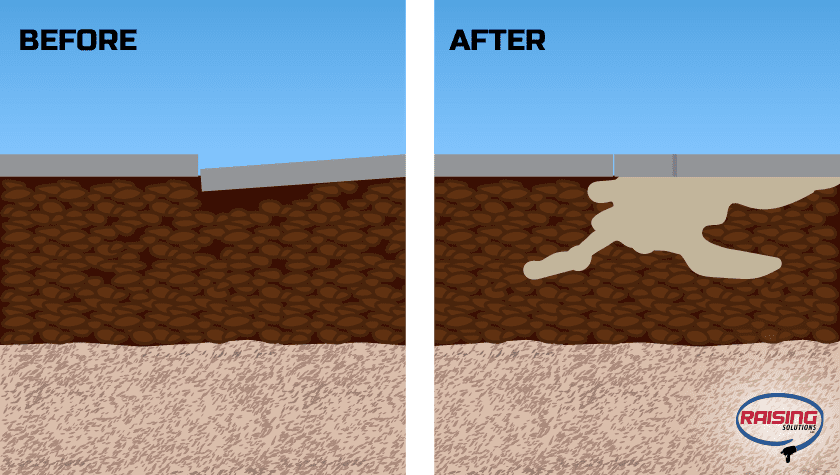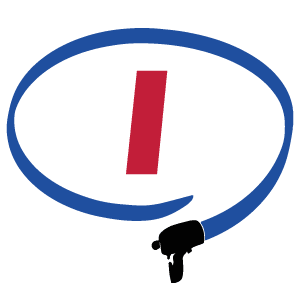 Evaluate & Estimate
We look at your job and apply all of our concrete leveling expertise to determine your best solution.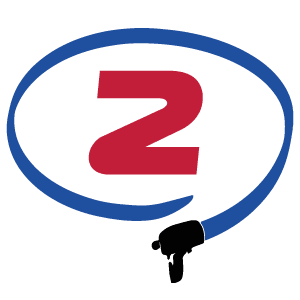 Site Prep
Once on your job site, we'll do a soil analysis to determine how deep we need to go to stabilize your soil and level your concrete.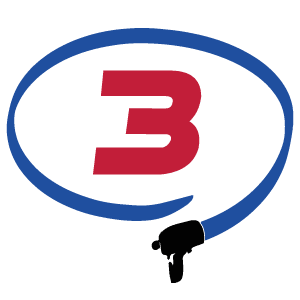 Install
Our field technicians expertly perform the concrete leveling and deep foamjection process. This process not only restores your structures, but actually improves them.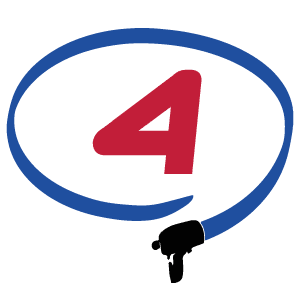 Cleanup
After we verify that your concrete has been properly leveled and stabilized, the injection hole(s) are filled discretely with new cement.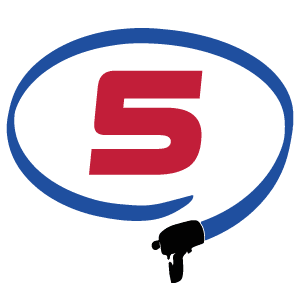 Completion
We review each job to verify your satisfaction, and we will answer any questions you may have about the work. Your concrete is now ready for immediately use.
Ready to Get a Quote For Your Project?