If you have a business along the lake or shoreline, you likely have a sea wall, also known as a break wall, which helps to prevent flooding and deters erosion. Sea walls are commonly made from concrete, which means that the erosive forces from the waves can cause it to deteriorate, crack, break, or fail. Naturally, if such signs of deterioration exist, it is best to deal with them as early as possible to avoid the bigger, more costly problems that wall failure can cause. Traditionally, a damaged sea wall would need to be replaced at great expense to you. However, our Deep Foam Injection process can simply and permanently solve the problem within a single day's work without the mess and expense of a complete replacement.
Signs Your Sea Wall Is Failing:
Cracks or chipping in your sea wall cap
Leaning seawalls that signal your anchor system has deteriorated and broken
Soil loss behind the wall, sink holes or voids
Small holes (may look like they were made by a burrowing animal) next to the seawall
The Raising Solutions Advantage
Cost Effective
Repairing your with our methods can cost a fraction of the cost of other methods, frequently saving you over 50% of the cost of replacement! 
Fast
Fix your concrete with minimal downtime and disruption. In most cases, you'll be able to repair your sea wall within a day's work.
Non-Invasive
Ripping out and replacing your sea wall can be a messy endeavor, whereas concrete raising requires nearly invisible dime-sized holes.
Long Lasting
The polyurethane foam used in our process is strong, resilient, insoluble, and highly resistant to long-term erosion.
Eco-Friendly
Polyurethane foam consists of 39-49% renewable and recycled materials. Plus, it will never leach dangerous chemicals or pollute groundwater.
At Raising Solutions, we use an innovative method called polyjacking and deep foam injection. During this process, we inject polyurethane foam behind the sea wall to displace water and seal any cracks that are allowing water to get behind the wall and erode the soil. The foam brings structural stability back to the wall and prevents water from penetrating the sea wall again.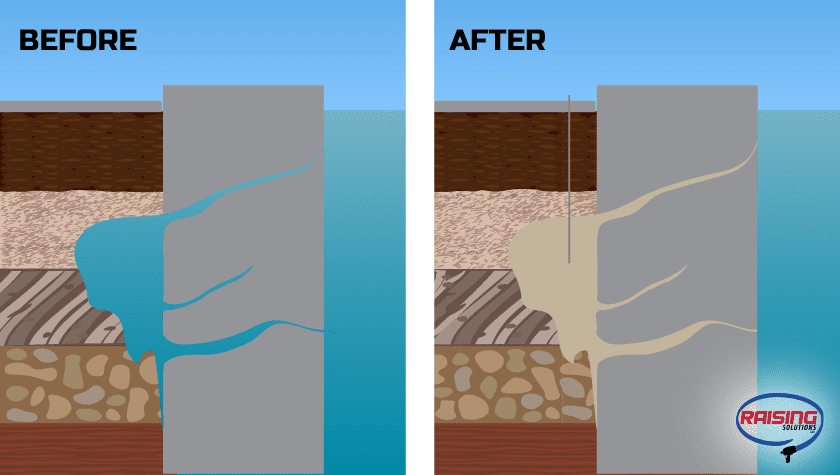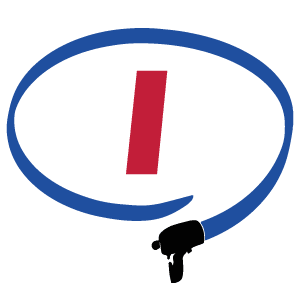 Evaluate & Estimate
We look at your job and apply all of our concrete leveling expertise to determine your best solution.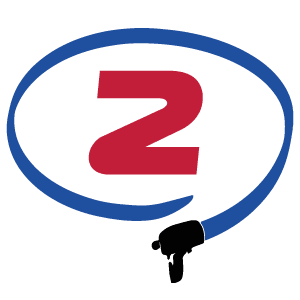 Site Prep
Once on your job site, we'll do a soil analysis to determine how deep we need to go to stabilize your soil and level your concrete.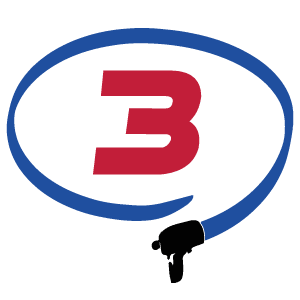 Install
Our field technicians expertly perform the concrete leveling and deep foamjection process. This process not only restores your structures, but actually improves them.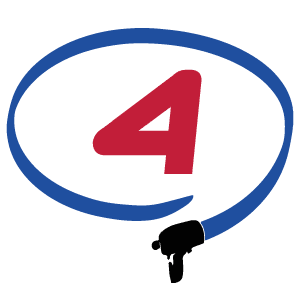 Cleanup
After we verify that your concrete has been properly leveled and stabilized, the injection hole(s) are filled discretely with new cement.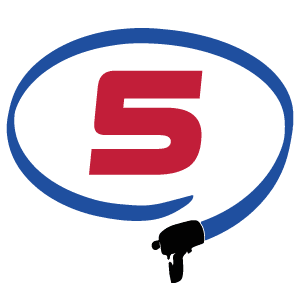 Completion
We review each job to verify your satisfaction, and we will answer any questions you may have about the work. Your concrete is now ready for immediately use.
Filled void around drain pipe in seawall that had eroded
Ready to Get a Quote For Your Project?