Crawlspace Encapsulation in Missouri
As a homeowner, it is easy to overlook the importance of your crawl space. Did you know that an inadequately maintained crawl space could result in problems throughout your entire home? If you've observed high humidity levels, water damage, or pest infestations, it's time to consider crawl space encapsulation.
At Raising Solutions, our team of specialists can assist you in keeping your home safe from these potential risks. Don't wait until it's too late. Rely on us to safeguard your property and guarantee your crawl space is encapsulated and well-maintained for many years to come.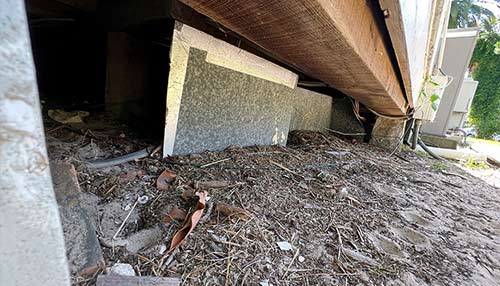 Benefits of Crawlspace Encapsulation
As a homeowner, you are aware that maintaining your home is vital for a comfortable living experience. One aspect that demands attention is the crawlspace beneath your house.
Crawlspace encapsulation is a procedure that isolates the crawlspace area from external elements. The advantages of crawlspace encapsulation are abundant. Choosing to encapsulate your crawlspace is a wise decision for every homeowner who aims to enhance their home's overall well-being.
Improved Air Quality
Improve your health and well-being by taking control of the air quality in your home. Crawlspace encapsulation is the solution you need to prevent moisture and mold infiltration, resulting in cleaner air and reduced risk of respiratory issues and allergies.
Don't wait any longer to refresh the air inside your home and eliminate potential health hazards. Make your home a safer and healthier place to live by choosing crawlspace encapsulation today.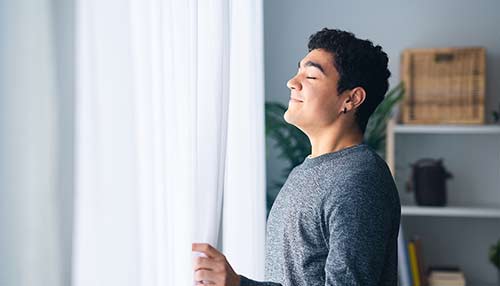 Lower Energy Bills
Properly sealing off your crawlspace can lead to a substantial reduction in your energy expenses. A well-encapsulated crawlspace will prevent unwanted drafts from entering your home and will avoid additional strain on your heating and cooling system to maintain a comfortable temperature.
Reducing additional strain on your home's heating and cooling translates to significant savings in energy bills, allowing you to keep more money in your pocket. Consider crawlspace encapsulation as an excellent way to improve your home's energy efficiency and save extra cash.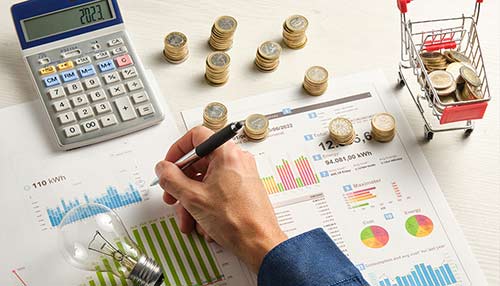 Pest Prevention
Do you find creepy crawly critters squirming around your home? If so, crawlspace encapsulation might be the solution for you. This process involves creating a protective barrier keeping pests from entering the living area of your home. By encapsulating your crawlspace, you'll be reducing the opportunity for insects, rodents and other small animals to access your property. This approach ensures your home stays pest-free, making your life a little more comfortable.
In addition to keeping unwanted creatures out, crawlspace encapsulation also prevents humidity and moisture from entering your home. Excess humidity and moisture in a home can lead to mold development. You'll be able to breathe easier without worrying about allergens and mold. By encapsulating your crawlspace, you'll be able to maintain a clean, comfortable, and pest-free home.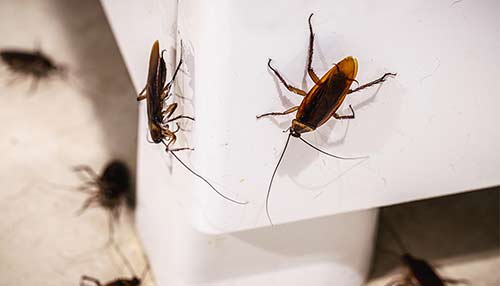 Our Encapsulation Process
At Raising Solutions, we take pride in our encapsulation process ensuring the safety and longevity of your home. Our thorough inspection identifies potential problems, allowing us to address them before proceeding with the cleaning and installation process. Our experienced team uses high-quality cleaning products to ensure your crawlspace is spotless and free of any debris or mold.
Once the space is clean, we begin the installation process using only the best materials to effectively encapsulate your crawl space and protect it from moisture and pests. By choosing Raising Solutions and our established encapsulation process, you can rest assured your home is in good hands.
Call Missouri's Crawlspace Encapsulation Experts
Missouri's Crawlspace Encapsulation Experts, Raising Solutions, is the go-to company for all your crawlspace encapsulation needs. Our team of experienced professionals is dedicated to providing top-notch service that exceeds your expectations.
We know a healthy home starts with a properly sealed crawlspace and we are here to help you achieve that. Don't let a damp, moldy or poorly insulated crawlspace bring down the overall quality of your home. Call us today and let us provide a solution that will give you peace of mind and a healthier living space.
Ready to Get a Quote For Your Project?